Columbia Pacific Aviation, Inc. has been providing exceptional customer service to the Columbia Basin since 1993. Customers range from student pilots to international cargo pilots, private flights to corporate flights, and from flight tests to charter flights for internationally-recognized entertainment acts. Regardless of the customer's purpose for the flight, CPA is committed to providing for their needs – especially to ensure their safety of flight.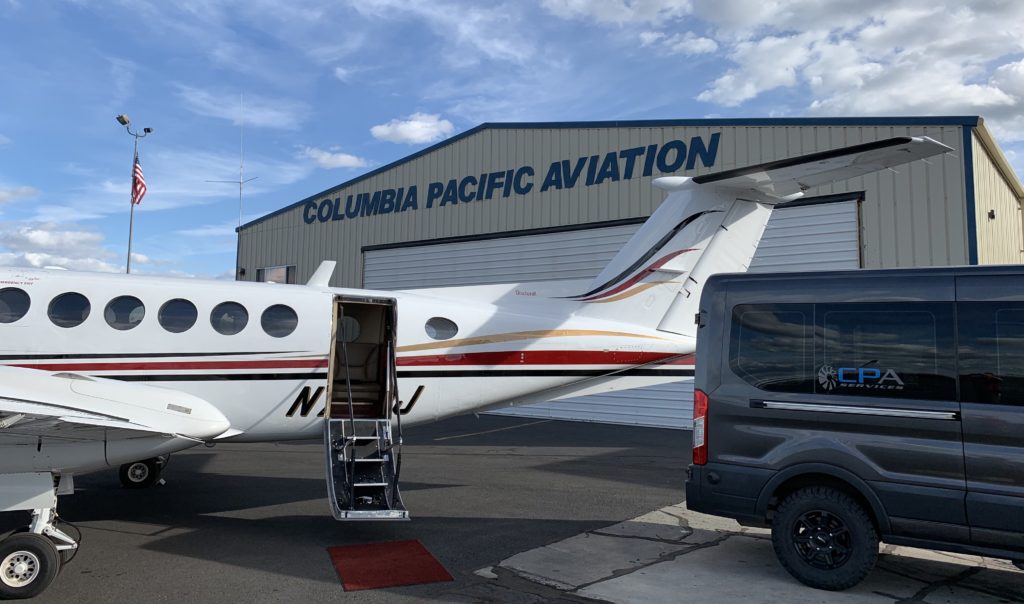 CPA does not charge ramp, tie down, or handling fees for transient customers!
FBO Services and Amenities:
Aviation fuel: 100LL and contract Jet-A
Aircraft maintenance
Aircraft storage: short or long-term
Cargo handling
Catering
Conference rooms
Defueling and fuel storage
Deice and anti-ice capabilities (Type I and Type IV)
Flight test support
Ground support equipment: GPUs (DC and AC), belt loaders, forklifts, light stands, pushback tugs, etc.
Hangars – heated & unheated; short & long-term
Limousine service
Oxygen/Nitrogen service
Pilot lounge/snooze room
Pre-conditioned air
Ramp/hard pad
Regulated garbage service
Rental vehicles
U.S. Customs: local office (509) 762-2667
Van shuttle service
Wifi networks (fiber optic): public and private
Aviation Fuel:
CPA offers 100LL and contract Jet-A aviation fuels. CPA's fuel prices are always competitive, and discounts are offered for: AOPA, NBAA, and other memberships; bulk quantity purchases; and fuel contracts.