Columbia Pacific Aviation, Inc., provides numerous services in excess of those provided by other fixed base operators (FBOs). Scroll through the sub-pages of this menu to get an idea of CPA's less traditional capabilities. As always, contact CPA with any questions or project ideas; it's very likely that CPA could help complete the project.
Examples of CPA's Specialized Services:
Aircraft management
Bulk fuel transportation
Flight test support
Aircraft dismantling, recycling and custom artwork
Airliner storage
Specialized equipment – operation or lease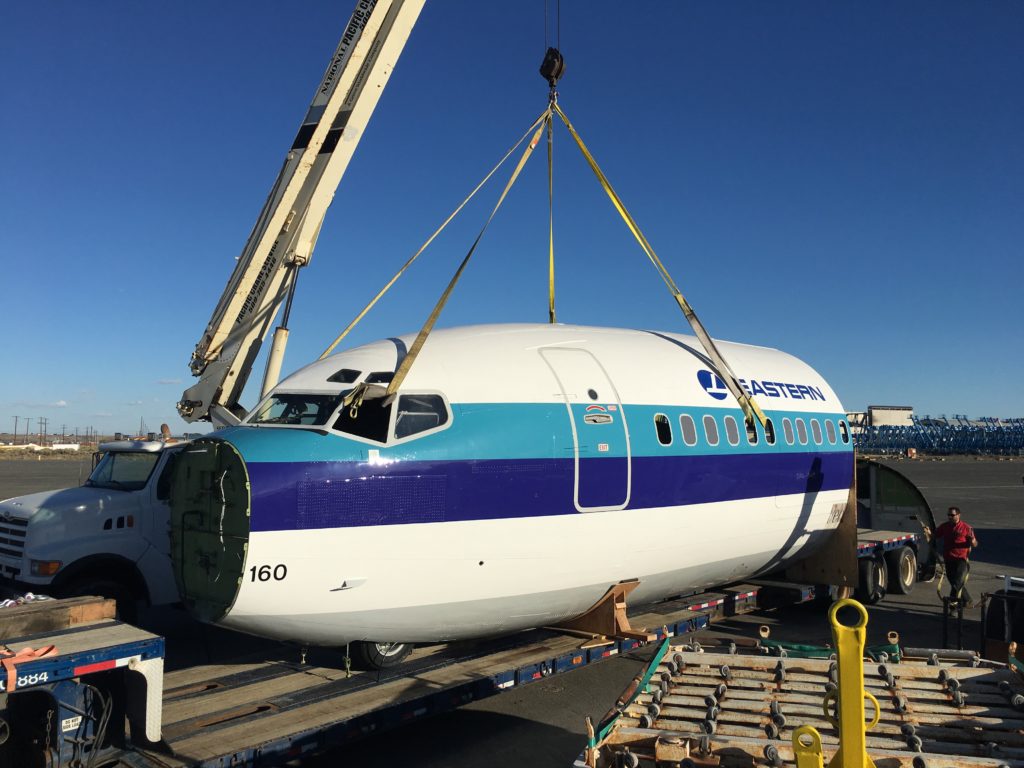 CPA Acquires a Boeing 727 Fuselage Section
This former airliner, at the end of its service life, was dismantled by Columbia Pacific Aviation, Inc. for inclusion in The Boeing Company's Future of Flight museum in Mukilteo, WA. A favorite attraction at the museum, the display had run its course, and the fuselage was again retired. CPA acquired the fuselage section and transported it to the CPA headquarters in Moses Lake, WA, at the Grant County International Airport.
What is the next phase of this aircraft's life? Details will be announced as they are determined.